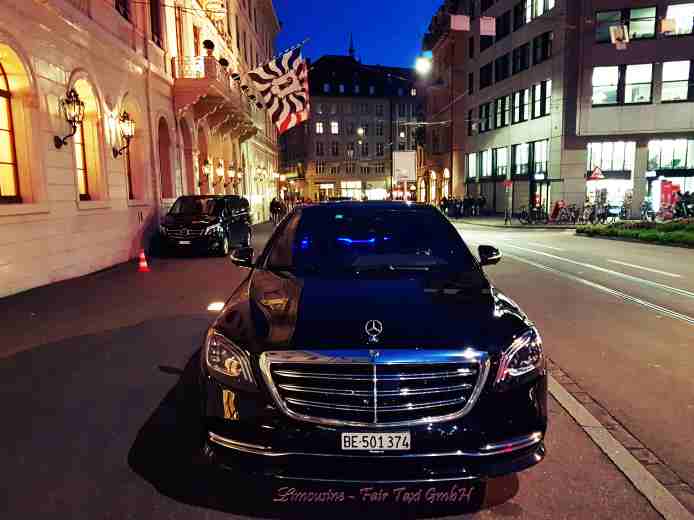 Limousine Service Bern
Limousine Service Bern. Are you interested in a transportation company with years of experience? We make it a point to ensure you get the highest quality service around the clock. Our VIP- Travel is set apart from the rest by our consistency, reliability, communication, and quality. Every member of our team is highly skilled, work is timely and satisfaction is guaranteed.
Have to book a limousine?
First Class Chauffeur Service Bern Switzerland. with Mercedes Benz New S Class, V Class. Executive Sedans.
Now Start your Travel conveniently in style and comfort. No Hidden Fees. Available 24/7. Luxurious Private Chauffeur.
Competent and Reliable Chauffeur Transfer Throughout Switzerland. Taking Care Of Your Business Needs
Privat Chauffeur
Our vast affiliate network allows us to provide in every airport in Switzerland.
Professional and prompt, our drivers are trained to ensure your utmost safety and comfort. Our fleet of vehicles ranges from classic and comfortable to stylish and sophisticated. Whether you are traveling alone or with a group, we have the perfect car for you.
Our main goal is to provide transportation to and from airports in a friendly and professional environment. When you're traveling with us, we are committed that you travel stress-free. Sit back and relax and let us take care of the rest.
CORPORATE
In the corporate world, every second counts. A reliable and trusty car service is key to keeping appointments and meetings. Whether you need to visit clients, get to urgent meetings, have visiting clients, or are simply looking to travel from one place to another, we offer fairly – priced and easy door-to-door luxury transportation services.
If you are a frequent Executive Limo Service user, please ask about our corporate discounts.
Our reservation offices are open 24 hours a day, 7 days a week, throughout the year, to meet all your corporate transportation needs. Choose from many different vehicle options, from a Business Van and a comfortable sedan to take you to your meeting, to a luxury Limo Bus for your office holiday party, to a large coach bus when you need to get a large group to a corporate function.
Are You Ready
What makes us outstanding is our dedication, great prizes, and attention to detail. Contact us to learn more from one of our experienced employees about how our professional team can help you.
Call Us 24 hour available: